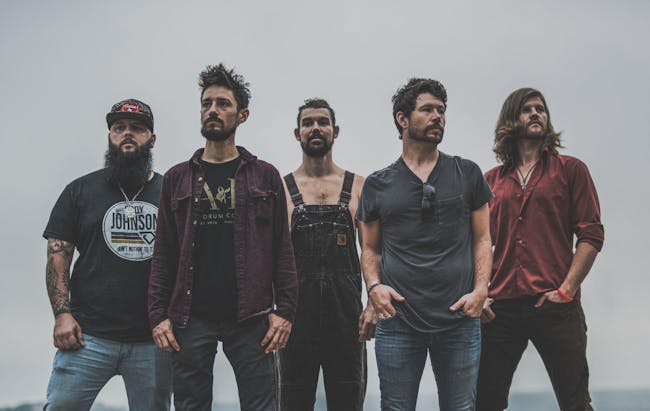 Presented by Twisted J Live
Shane Smith & the Saints
Adam Hood
$15.00
Tickets At The Door
Shane Smith & The Saints w/ Adam Hood at Twisted J Live
Tickets are non-refundable.
Ages 18+ (under 18 permitted in with a parent and/or legal guardian).
Seating is limited (1st come, 1st served) and GA tickets guarantee "standing room only" unless otherwise noted.
Venue is non-smoking with a large outdoor backyard area available for smoking.
ARTIST BIO's
SHANE SMITH & THE SAINTS
On the opening track of Shane Smith & the Saints' new Hail Mary LP, "Heaven Knows," singer and guitarist Shane Smith lays bare the last four years of his band's journey. "We set our sails for deeper seas,heaven knows what we will find," he sings.
Since releasing their last prior album, 2015's Geronimo, the Austin, Texas,five-piece have plunged ever deeper into their adventure as a touring band. Hundreds of shows a year in more than 40 different states and on three different continents, including visits to Ireland and Malaysia, have brought them to the 10 stormy tracks that make up Hail Mary, which will be released June 28th.
Now three albums and nearly 10 years into their career, Shane Smith & the Saints are ready to go for broke. "It pretty much summarizes where we are as a band and where I am as an individual after pursuing this for practically the last decade," Smith says of Hail Mary. "We're a scrappy group of guys and this is more or less one of those moments where we're really trying to put it all out there. We're trying to give itour best shot on this record."
Recorded at the same hometown studio as Geronimo, Matt Noveskey (of Blue October)'s Orb Recording Studio,Hail Mary was produced by Mark Needham (Imagine Dragons, The Killers), marking the first time the band has worked with an outside producer. Inspired by Shane Smith & the Saints' reputation as a high-energy live act with stunning four-part harmonies, Needham focused on capturing that un-doctored chemistry in the studio.
"A lot of these songs he had us in there with Shure SM58 microphones, live, in front of each one of the guys. He'd be actually using it for the final song rather than going in and overdubbing every single voice,which is a very rare thing," says Smith of the sessions, which were largely tracked live in the studio."That gave us a little more confidence hearing him build us up on that whole thing.
"That extra self-assuredness comes through in each of Smith's roaring vocals and in the band's stampeding melodies. From the crunching title track to the slow burn of "Oklahoma City" to the triumphant blaze of glory that is "Parliament Smoke,"Hail Mary crosses the gritty, blue-collar storytelling of Bruce Springsteen with the singsong hooks of Mumford & Sons. Most of all, it's an album with a lot of heart.
"I don't like just throwing stuff out there. If I'm going to be singing about something every night, I try to make it personal, make it something I can really relate to," says Smith, the band's lyricist and primary songwriter. "I like to sing with conviction, an honest conviction." Having first starting playing musicwhile he attended college in Austin, Smith follows in the footsteps of such Lone Star songsmiths as Ray Wylie Hubbard, Hayes Carll, and Ryan Bingham.
A native of Terrell, Texas, about an hour outside of Dallas, Smith first headed to Tyler Junior College in East Texas, where he was part of the tennis program. But he was soon lured to the "Live Music Capital of the World," where he attended St. Edwards University and soon connected with another group of players,those who now make up the Saints. Today that group includes Bennett Brown on fiddle, Dustin Schaeferon lead guitar, Chase Satterwhite on bass, and Zach Stover on drums.
Much like the care that Smith puts into his lyrics, the Saints have been deliberate in crafting their recorded material. Their first album, Coast, was released in 2013, and featured appearances by fellow Texas underdogs Aaron Watson and Ryan Engleman. Two years later came Geronimo, which Smith seescarrying a similar sort of double meaning to Hail Mary. "The title track did talk a lot about the historical figure, but it was a leap of faith thing as well, where we were as a band truly trying to find our sound," he says of the band's sophomore effort.
Shane Smith & the Saints' busy touring schedule meant that almost three years elapsed after Geronimo's release before they had the time to start recording Hail Mary. Even when the album had been completed,now more than a year ago, they were careful not to rush its release. As in the past, that will be done through Geronimo West Records, the label Smith runs with his wife.
"It's been such a long time coming. And honestly, for me, it's such a personal album in terms of the lyrical content, what the band has gone through and the band's families have gone through over the years," Smith says. "It means a lot to me, I know it means a lot to the guys, and I wanted to make sure we gave it good legs to stand on."
Though Smith and his band mates have been the ones logging in the miles in their "Cousin Eddie-looking"RV, their friends, family, and other loved ones are the ties that bind together the songs on Hail Mary. "The last couple years of doing this stuff I've started to realize how much of a sacrifice it is for those outside characters. A lot of my lyrics are paying tribute to those people and the fact that we wouldn't be able to do this if it wasn't for them," says Smith. "A lot of people paint [the music business] as a glamorous thing, but it's truly difficult to pull off if you have any intention of being a family man."
Lucky for them, Shane Smith & the Saints' family has only grown through their tireless touring in recent years. Having long been grouped in with the sprawling, grassroots genres of Texas Country and Red Dirt music, Smith says that fan base is uniquely suited to their own single-minded approach.
"It's a massive network of people that are music lovers, but they're not like your standard music lover.They're so passionate that they not only support the music, they show it to every one of their friends and promote it for you," Smith marvels. "It's a support system of people who want to hear really good music,but a lot of the time get frustrated with what they hear on the radio."
With Hail Mary, those fans will have their best representation yet of the barnstorming concerts that likely drew them to Shane Smith & the Saints in the first place. "After four years of touring and sweat equity,it's significantly helped and changed our sound," Smith says. "But the really cool thing is that, as our sound has truly started going away even further from what the norm is in Texas Country and Red Dirt,that same group of people is jumping on board now more than ever before."
Heaven knows Shane Smith & the Saints have earned that loyalty .
ADAM HOOD
Solo artist. Frontman. Behind-the-scenes songwriter. For more than a decade, Adam Hood has left his mark both onstage and in the writing room, carving out a southern sound that mixes equal parts country, soul and American roots music.
It's a sound that began shape in Opelika, Alabama. Raised by working-class parents, Hood started playing hometown shows as a 16 year-old, landing a weekly residency at a local restaurant. He'd perform there every Friday and Saturday night, filling his set list with songs by John Hiatt, Hank Williams Jr, and Vince Gill. As the years progressed, the gigs continued — not only in his home state, but across the entire country. Eventually even landing himself a three-year nationwide tour opening for Leon Russell.
These days, though, Hood is no longer just putting his own stamp on the songs of chart-topping country stars. Instead, many of those acts -- including Little Big Town, Miranda Lambert, Anderson East, Josh Abbott Band, Lee Ann Womack & Brent Cobb -- are playing his songs.
In 2016, Hood signed a publishing deal with Warner/Chappell Nashville and GRAMMY Award-winning producer Dave Cobb's Low Country Sound. All while remaining adamantly focused on his own career, playing around 100 shows annually promoting third solo release, Welcome to the Big World, and now his newest release, Somewhere in Between.
A showcase for both his frontman abilities and songwriting chops, Somewhere in Between shines a light on Hood's strength as a live performer. He recorded most of the album live at Nashville's Sound Emporium Studios over two quick days. Teaming up with friend and producer Oran Thornton (Miranda Lambert's Revolution, Angaleena Presley's Wrangled) their goal was to create something that reflected the raw, real sound of his concerts, where overdubs and unlimited takes are never an option. The result is a record that reflects Hood's working-class roots, mixing the upbeat thrill of his roadhouse roots-rock songs with the contemplative, stripped-down sway of his country ballads.
Joining him in the studio were guitarist Pat McLaughlin, bassist Lex Price, and drummer Jerry Roe. All of whom captured their parts in just a handful of live takes while Hood simultaneously tracked his vocals. Stripped free of studio trickery and lushly layered arrangements, Somewhere in Between is an honest, story-driven record. One that's both relatable and deeply autobiographical, with Hood writing or co-writing ten of the record's eleven tracks, alongside friends like McLaughlin, Brent Cobb -- who also appears on the electrified "She Don't Love Me" -- Josh Abbott, Jason Eady, and plenty of others.
Somewhere in Between is an album that finally finds Hood telling his own story. A dedicated family man, he wrote "Locomotive" — a heartland anthem, full of Telecaster twang and sunny swagger — after watching his young daughter develop her motor skills while playing with a set of blocks. Balancing his life as a relentless road-warrior, Hood penned highway ballad "Downturn" about a life filled with wanderlust and long drives from gig to gig.
As a blue-collar songwriter, Hood shines a light on everyday experiences — from family and friends to the thrill of Friday nights. Partly because he's stuck to his roots. The native Alabaman still lives in the Yellowhammer State and celebrates America's rural pockets with songs like "Keeping Me Here" and "Real Small Town," two songs filled with images of main streets, open landscapes, hard times, and good people.
"It's southern music," he says, grouping Somewhere in Between's wide range of music under an appropriate banner. "That's what it represents: the soulful side of southern music, the country side of southern music, the genuineness of southern culture, and the way I grew up. One of the t-shirts I sell at every show simply says 'Southern Songs,' and It's a good summary of what I do. It's what I've always done."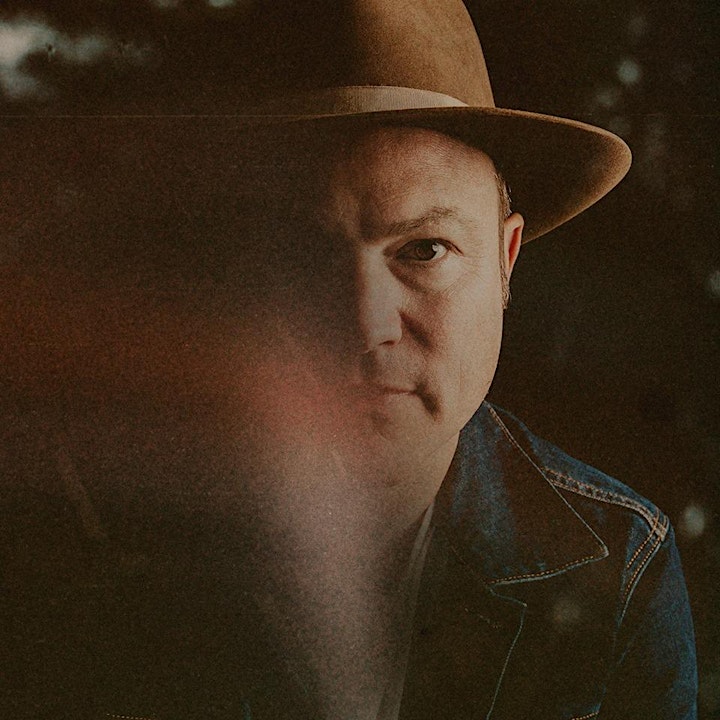 Venue Information:
Twisted J Live
2281 N
Stephenville, TX, 76401