Presented by Twisted J Live
Hip Hop Hooray
$5.00 - $10.00
Tickets At The Door
Hip Hop Hooray bringing the best of the 80's and 90's hip hop/rap to Stephenville, TX!
Hip Hop Hooray - Party/Cover hip hop band
General Admission to this performance is only $5 for ages 21+ (must have valid proof upon entry) and $10 for minors (ages under 21)
Seating 1st come, 1st served
Ages 18+ (under 18 permitted in with a parent and/or legal guardian).
Venue is non-smoking with a large outdoor backyard area available for smoking.
Bring your requests and be ready for a party!
Artist BIO:
HIP HOP HOORAY
Adidas? Check. Gold Chain? Check. Boombox? Word! You're fresh and fly and ready for some dope beats with Hip Hop Hooray, the crew that takes the best of the '80s and '90s hip hop tracks and throws down that new level, high-energy shizzle. These guys are some of the baddest musicians around, plus they got one turntable and three MC's! You're gonna groove your laugh off when you see them do their dance…. you dig? If "Humpty Dance," "You Can't Touch This," "Funky Cold Medina," or "Ice, Ice Baby" doesn't make you wanna pop, lock, and drop it, you better check yo self before you wreck yo self. It's time to chill out with the music you love in a show that promises to be "Insane in the Membrane!" Shake what your mamma gave you with the homeboys of Hip Hop Hooray.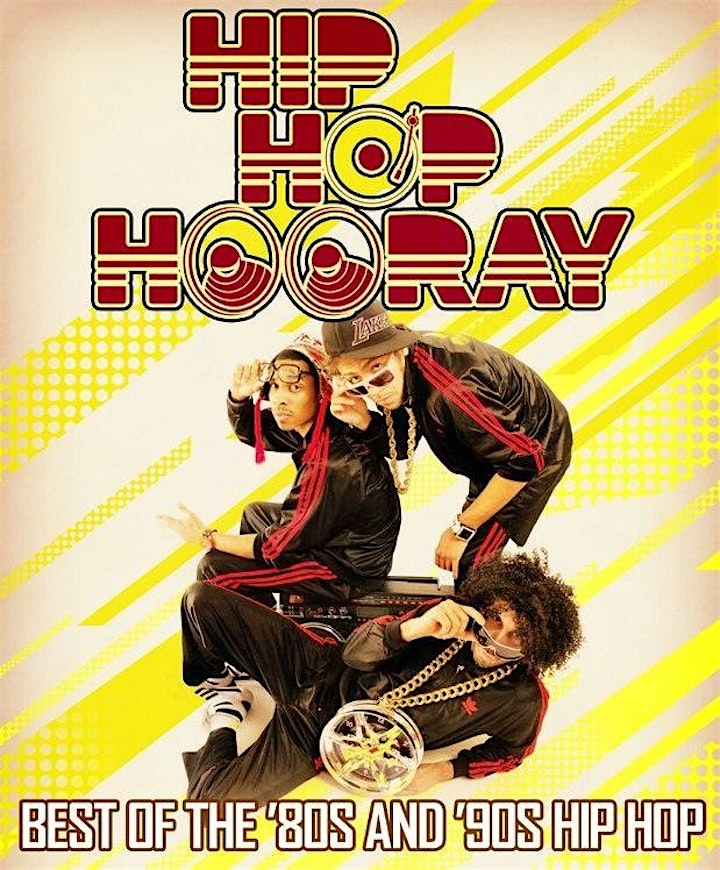 Venue Information:
Twisted J Live
2281 N
Stephenville, TX, 76401